Description
Our co-extrusion coated pouches are generally made of PA/PE layers, welded on 3 sides, and designed for the vacuum packaging of fresh products. Our pouches are manufactured using high quality laminated sheets, and the welded seam on the 3 sides is optimal. These pouches are cheaper than the shrinking ones and allow various combined options.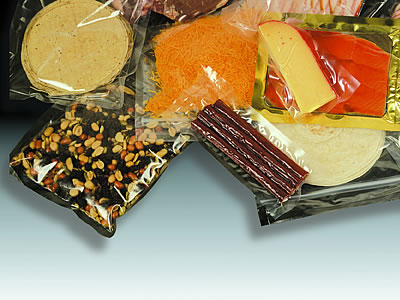 Usage
Hard –wearing and user friendly, our pouches are suitable for a wide range of packaging applications including fresh meat (beef, veal, lamb,…), cooked meats and cheese (chunks or slices), fish, ground nuts, dates, etc…
Properties
Easy to use, all you need is a vacuum packer
Outstanding product protection
Easily sealed thanks to the PE layer
PA layer providing excellent flavour protection and gas barrier properties
High tear resistance  
Outstanding seal on the sides
Excellent printability
Highly translucent
Specifications
Base material is extrusion coated PA/PE film.
Pouches are available in different standard thicknesses, from 75 to 220 microns.
Standard width varies from 100 to 500 millimetres for the 90 microns range. Other sizes can be made available.
Pouches are supplied loose in cardboard boxes.
Options
Tubular pouches
For impeccable presentation, it is possible for some sizes to avoid the side welded seams by using tubular pouches.
Cooking
Cooking pouches, made of PA/PP, are highly resitant to temperature variations, free of quality loss and splitting. They resist to a temperature range of -40C to +120C. Their thermic resistance makes them the ideal packaging material for cooking, pasteurisation, sterilisation or freezing.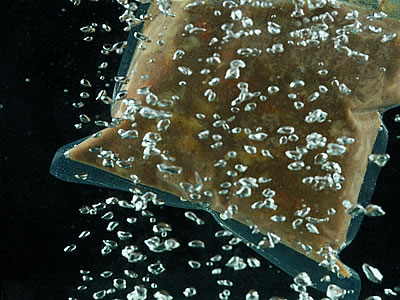 Easy opening
CThe high resistance layer allows easy and clean opening of the pouch . Customers are delighted with this easy opening system that has proven its efficiency.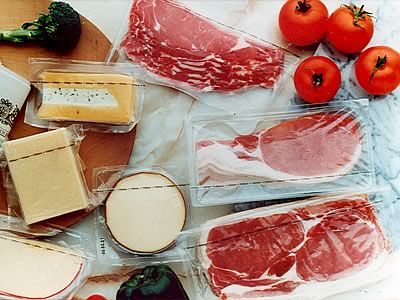 Honeycomb textured
The honeycomb film sits on the inside of the pouch, and guarantees a perfect discharge of the air contained in the pouch. Especially recommended for vacuum packers not featuring an air chamber.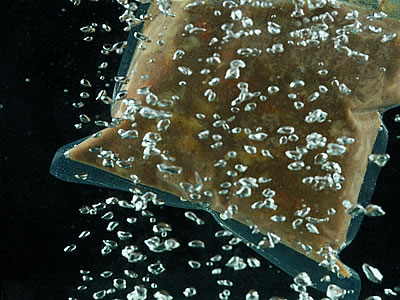 Flat bottom
Flat bottom pouches allow a vertical presentation of the product, making this type of packaging very attractive to customers, and ideal for liquid, powder or grain products. The zip closure ensures better sealing and longer product preservation.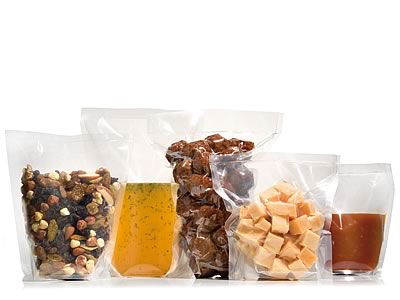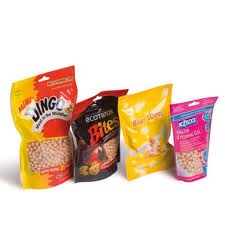 Coloured films
The films are available in different colours, and contribute to the product's specific image.
Printing
The printing quality of our pouches is exceptional. For small quantities, we provide affordable printing on the external side of the pouch, in matt or gloss finish. For larger quantities, sandwich printing offers excellent quality with pattern's shine, depth and luminosity.